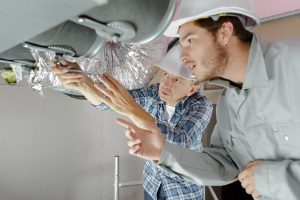 You are in the right place if you are looking for a mechanical contractor that can provide air conditioning repairs in Rio Rancho, New Mexico. Our company, Aztec Mechanical, has been exceeding the expectations of people throughout the state since 1977, and we have continually expanded our capabilities over the years.
This Sandoval County city has been expanding steadily because of the high quality of life residents enjoy, and we are proud to be able to provide locals with quality AC repairs at affordable prices. From the 28th Avenue NW/Rainbow Boulevard NE section to City Center and everywhere in between, for air conditioning repairs in Rio Rancho, New Mexico, Aztec Mechanical is the trusted resource.
Air Conditioning Installation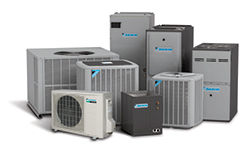 The technicians that comprise our team are highly skilled, experienced professionals who knew exactly what they are doing out in the field. Our trucks are equipped with just about anything that they could possibly need, so they are usually capable of fixing all systems that can be repaired on the first trip. However, they cannot work miracles, and sometimes a new air conditioning installation is the only solution.
Under these circumstances, we can explain your options to you with regard to the new air conditioning systems that we offer, and we can help you make the right choice given the size of your home and the nature of your budget. At the end of the day, you will make an investment, but you will immediately start to realize dividends when your electric bills are noticeably lower.
Commercial HVAC Services
Our company will always be standing by to deliver effective and affordable service if you ever need residential air conditioning repairs in Rio Rancho, New Mexico. At the same time, we are also commercial HVAC specialists, so we have the ability provide furnace repairs, commercial air conditioning repairs, and commercial air conditioning installations. Since we have extensive expertise and expansive capabilities, our mechanical contractors can handle projects of all shapes and sizes. We have no limitations, so you can rely on us if you have a large design-build project on your hands.
Contact the Premier Rio Rancho, New Mexico AC Service Provider!
Why should you take chances with an unproven commodity when you can work with the HVAC service company that locals have been placing their trust in for the last 40 years? Any time you need us, you can reach one of our Rio Rancho, New Mexico AC service consultants at 505-884-2770.