Santa Fe, Rio Rancho, and Albuquerque, NM AC Service Experts
Aztec Mechanical is the Albuquerque-Rio Rancho-Santa Fe, New Mexico AC service that has been setting the standard for excellence in this area since 1977. When you have been able to grow your business for more than 40 years, you must be maintaining a very high customer satisfaction rate. We are gratified by the positive feedback that we receive about our AC service, and if you would like to see some of these remarks, take a moment to visit our testimonials page.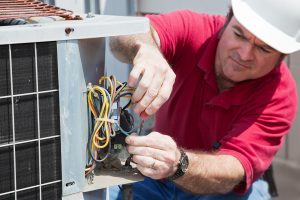 Residential AC Sales, Installations, Repairs, and Preventative Maintenance
We are a comprehensive AC resource for homeowners in our service areas. If you need a new AC unit, we have many for you to choose from, and our installation technicians are the best in the business. In addition to this aspect of our business, we are also the premier resource for AC repairs in Santa Fe, Albuquerque, and Rio Rancho, NM.
Our people in the field are well equipped with parts for all different makes and models, so we don't have to make multiple trips out to your home. Plus, we understand that it can be miserable and even dangerous to go without air conditioning for any length of time during the hottest parts of the year. As a response, we prioritize calls for emergency AC service in Albuquerque, Santa Fe, and Rio Rancho, New Mexico.
Many people adopt an "out of sight, out of mind" perspective when it comes to their AC units. It's just a matter of keeping the thermostat at a particular temperature, right? In fact, all machines require ongoing preventative maintenance to run at peak efficiency, and your AC system is no exception. We offer service contracts that can save you a lot of money in the long run, because your system will run in an energy efficient manner, and serious problems that arise out of neglect will be prevented.
Commercial AC Services in Rio Rancho, Albuquerque, and Santa Fe, New Mexico
In addition to the work that we do for individual homeowners, we are also commercial AC experts. We offer all of the same services on the commercial level, and our design build specialists can be called upon to provide state-of-the-art retrofit and new construction solutions.
Contact Aztec Mechanical Today!
If you would like to discuss your needs with one of our knowledgeable Rio Rancho-Santa Fe-Albuquerque AC consultants, we can be reached by phone right now at 505-884-2770. There is also a contact page on this website that you can use to send us a message.