HVAC in Rio Rancho, Santa Fe, Albuquerque, and Surrounding New Mexico Areas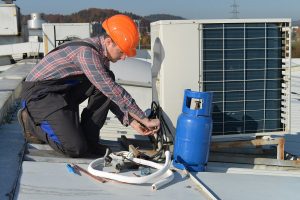 Aztec Mechanical is the right choice for HVAC services in Albuquerque, Rio Rancho, and Santa Fe, New Mexico. We have been exceeding the expectations of discerning homeowners in NM for over 40 years. Many long-term relationships have developed from repeat customers and from generation to generation. When you decide on Aztec Mechanical as your go-to HVAC resource, you are backed by customer testimonies, an A+ rating with the BBB and over 40 years of experience in the Albuquerque, Rio Rancho, Santa Fe, New Mexico, and Surrounding NM Areas.
HVAC Installations
If you need a new air conditioner because your old unit is no longer functioning, or because it is woefully inefficient, we are here to help. We offer many different state-of-the-art, energy-efficient HVAC units, and our technicians in the field install them from Albuquerque to Santa Fe with impeccable precision. Customer communication is very important to us, and we will explain your HVAC options to answer all of your questions. Many HVAC options exist, and we know selecting one can be confusing. Let the experts at Aztec Mechanical suggest what will work for you.
Commercial HVAC Service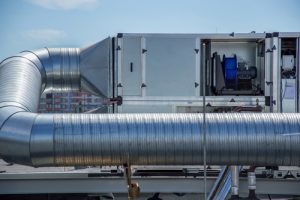 In addition to the work that we do for individual homeowners in Santa Fe, Rio Rancho, Albuquerque, and throughout New Mexico, our wheelhouse also includes HVAC work for commercial clients. We have assembled an extraordinary team of design-build professionals including engineers and specially trained HVAC technicians. No job is too complex for our experts, most of them originally from NM. As they say, a picture is worth a thousand words, and you can look at our gallery to see some of the commercial HVAC projects that we have completed.
We are a full-service HVAC company in Northern NM which means we also provide HVAC repairs in Albuquerque, Rio Rancho, and Santa Fe, New Mexico. In addition to our installation work, you can rely on us if you need HVAC repairs on the residential or commercial level. Plus, if regular HVAC maintenance is performed, problems can be prevented. Your system will work more efficiently if you allow us to maintain your HVAC unit on a regular basis. However, if you do ever need emergency service, know that our hotline can connect you to a dispatcher for 24-hour HVAC repair service in Albuquerque, Rio Rancho, and Santa Fe, New Mexico.
The HVAC work that we do in the field is the core of our business, but we also understand the fact that customer service is very important. We treat our clients the way that we would like to be treated, and you will recognize this as soon as you interact with any of our team members. Whenever you need HVAC repairs, maintenance, or an HVAC installation in Albuquerque, Rio Rancho, or Santa Fe, NM, we can be reached by phone at 505-884-2770.