AC Repair, Air Conditioning Installation, Commercial HVAC and Furnace Repair for Santa Fe, NM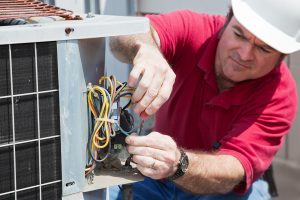 Santa Fe, NM has many things that draw both residents and tourists to this historic city. Whether you enjoy the art scene or you prefer a day at the Plaza where you can visit museums, restaurants and historic sites, at the end of the day, homeowners want to enjoy the comfort of a quality HVAC system. With Santa Fe, NM being surrounded by a gorgeous high desert landscape, it is easy to see why people find the area so relaxing, but hot summers and cold winters mean a professional HVAC contractor is a necessity.
While summer temperatures can be hot, a reliable air conditioner contractor like Aztec Mechanical will be able to provide quality AC service to keep your cooling system functioning at its best. Additionally, with professional air conditioner repair, you can be sure that your cooling system is operating at its peak of energy efficiency. When you rely on your air conditioner to provide cooling relief during the hot days of summer, knowing that your air conditioner service can offer fast air conditioning repair is certainly important.
AC Service and Repair in Santa Fe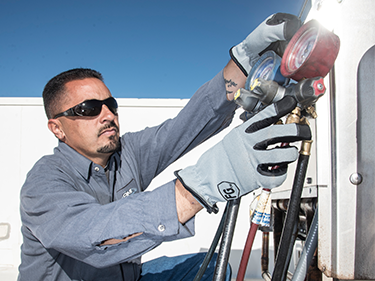 At Aztec Mechanical, our team of experienced air conditioning service technicians offers the very best in air conditioner installation, repairs and maintenance, as well as furnace repair and servicing. Regardless of what type of air conditioner you have currently installed in your home, there will come a time when you need a dependable AC contractor with experienced technicians to provide AC repair and service. Fortunately, as a leading contractor in Santa Fe, NM, area homeowners can count on Aztec Mechanical to deliver the highest quality HVAC services in the industry.
Of course, when cooler temperatures arrive in Santa Fe, NM, homeowners begin to think about a quality heating service. Santa Fe is known for cold winters and a reliable heating system is an essential component in the overall comfort of your home. Unfortunately, rising energy bills can sometimes make heating your home very expensive, but with a new energy efficient heating installation it is possible to reduce utility bills and have reliable heating whenever you need it. At Aztec Mechanical, our service technicians can help you choose the right equipment for your home and provide professional installation so that you can take advantage of the energy efficient savings of today's advanced technology HVAC systems.
Contact us today!
If you live in Santa Fe, Aztec Mechanical is ready to meet all of your home heating, cooling, plumbing and home comfort needs. Whether you need AC installation or heating repair, it is important to trust an experienced contractor with a reputation for quality work. When you want the best, contact Aztec Mechanical, the leading HVAC contractor in Santa Fe, NM.