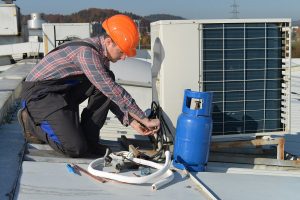 Welcome to our Albuquerque, New Mexico HVAC information page. Our company, Aztec Mechanical, has been providing AC service in this area since 1977, so we feel a very close connection to local residents. This Bernalillo County city is one of the centerpieces of the American southwest, and it is a fantastic place to live, work, and play.
There are many extraordinary attractions in the city, and the culinary scene is one of the best in the world. It is certainly a great place to call home, but the heat can be unbearable if your conditioning system is not operating properly. If you are in High Desert, Sandia Heights, Old Town, Westgate, Alamosa or any other section of town, for air conditioning repair in Albuquerque, New Mexico, Aztec Mechanical is the only name you need to remember.
Air Conditioning Installation
If you need an air conditioning repair, we will be on the scene in a flash, and our expert technicians are capable of working on all makes and models. Our trucks are very well equipped, so they usually get the job done on just one trip when an air conditioning system can be repaired. However, sometimes a new air conditioning installation is the only option, and this is another area of expertise for our company. We source top quality units from industry leaders and a new energy-efficient air conditioning system will keep you cool and save you money every month when your electric bill arrives.
Commercial HVAC Services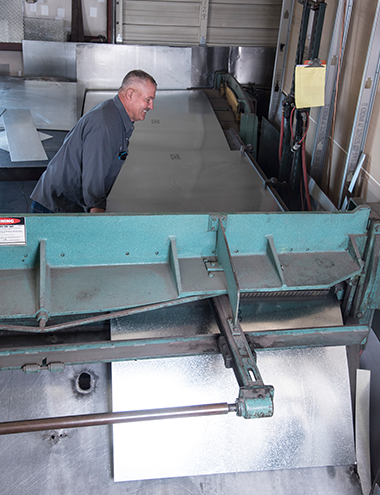 We have all of your residential AC service needs covered, but we are also the premier resource for commercial HVAC or air conditioning installation and air conditioning repair in Albuquerque, New Mexico. Plus, if you need a mechanical contractor to handle a design-build project, we would be more than glad to spring into action on your behalf. Our company has completed design-build projects for many large-scale clients, so no job is too challenging for our team.
Contact Aztec Mechanical!
Our technicians in the field do impeccable work for our residential and commercial clients, and that commitment to excellence extends to the customer service that you will receive. If you would like to discuss an AC repair, a furnace repair, or an air conditioning installation with one of our Albuquerque, NM HVAC consultants, we can be reached by phone at 505-884-2770. You can alternately send us a message through our contact page if you would prefer to get in touch electronically.